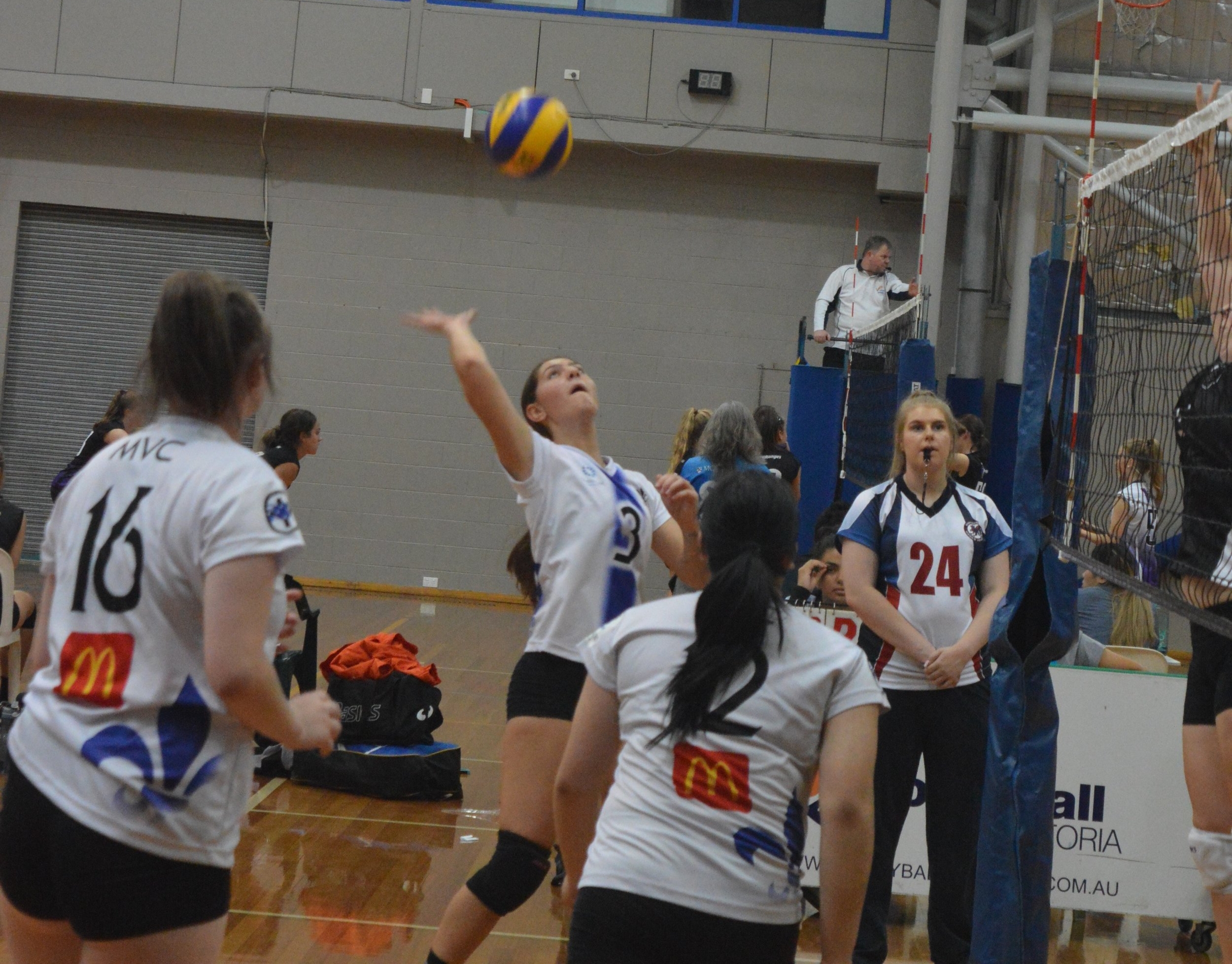 We believe in our players and all that they can achieve.
No matter how big or small.
The Mazenod Volleyball Club was established in 2015, with the hopes of providing a high-quality volleyball program to all those who participate in the sport.
Location
The Provence Centre
Mazenod College
Kernot Ave, MULGRAVE, 3170
Current Members:
65 players
11 officials
…
From 2015, the MVC has grown exponentially, from only 20 members, to over 75 in 2018.
The Mazenod Volleyball Club was born from the growing calls for an additional external club to participate in the Victorian State League with a close connection to the College. In 2015, the Club was established to provide an external avenue for current high-school players to participate in the league, at a Club that would carry the same philosophy and program styles currently established at Mazenod College. In 2015, the Club entered Division 2 of the Volleyball Victoria State League, with old boys' of Mazenod College, forming the first team to compete.
Having earned promotion in 2016, the MVC continued it's winning form in the Reserves Competition of State League, and talks were in motion for the commencement of a women's program. That year, MVC successfully earned promotion into the Premier Division of the Competition by claiming gold in the Reserves Competition. That same year, the MVC made the decision to commence a women's program, with the girl's agreeing to train for the entire year and enter their maiden competition in 2017.
In 2018, the MVC introduced a junior program to feed the Junior State League within Volleyball. MVC entered 2 teams, with both teams continuing on to play each other in the Grand Final.
The MVC is governed by a group of amazing volunteers of the wider Mazenod Community, and always work to ensure the smooth operations of the Club, as well as, setting future direction and strategy of the Mazenod Volleyball Club for generations to come.
PRESIDENT:
VICE-PRESIDENT:
TREASURER:
secretary:
BOARD MEMBERS:
Luke Apollonio (president@mazenodvolleyballclub.com)
Helen Butler (vicepresident@mazenodvolleyballclub.com)
Josh Cowan (treasurer@mazenodvolleyballclub.com)
Helen Gubbels (secretary@mazenodvolleyballclub.com)
Monique Moretti (merchandise@mazenodvolleyballclub.com), Kenney Lai, Andrew Papalaskaris, Kevin Nguyen (media@mazenodvolleyballclub.com), Mary Tchia
SENIOR HEAD COACH:
RESERVES HEAD COACH:
WOMEN'S HEAD COACH:
JUNIORS HEAD COACH:
DIVISIONAL COACHES:
John Dal Santo
TBA in 2019
Karl Lim
TBA in 2019
TBA in 2019